The Future of Yacht Chartering is a new one-day conference organised by Quaynote Communications. The event will focus on how regulation and tax affects not just the success of Spain but other emerging charter destinations too.
Quaynote Communications has announced that its conference The Future for Yacht Chartering will take place on Tuesday October 11 this year at OneOcean Port Vell in Barcelona, Spain.
Now that the matriculation tax is all but a thing of the past, for the superyacht industry at least, companies based in Spain are reporting an upswing in the local chartering business, with some boasting a three-fold increase in business.
As charter brokers, managers, corporate service providers and others gear up for a long overdue expansion, the new one-day conference will ask how regulation and tax affects not just the success of Spain but other emerging charter destinations too.
"There are still a lot of issues to discuss in connection with yacht chartering in Spain and further afield", explains Quaynote director Lorna Titley. "There is the new customs code, tax variations between EU countries, what to expect from port state control inspections, and the process of applying for a charter licence," she adds.
The Future of Yacht Chartering will also ask what needs to be done to ensure the best experience for charterers, with a particular focus on the service offered by marinas and local tourism; what to do when the demand for yachts outstrips supply; as well as a look at which chartering destinations are set to be the must-see hot-spots of tomorrow.
"As charterers become more adventurous, some are of course branching out from the well-charted cruising grounds in the Med and Caribbean and seeking pastures new," comments Alison Singhal, director at Quaynote.
"We will look at charter destinations of the future with a particular focus on the fjords of Norway. Ola Hiis Bergh of Norway Superyacht Services will be looking at how to explore this beautiful but somewhat overlooked virgin territory by yacht," she explains.
Expand
Superyacht Business at the Quaynote conference in Malta
The fourth edition of the…
Expand
METSTRADE to host Sustainability in the Marine Industry Conference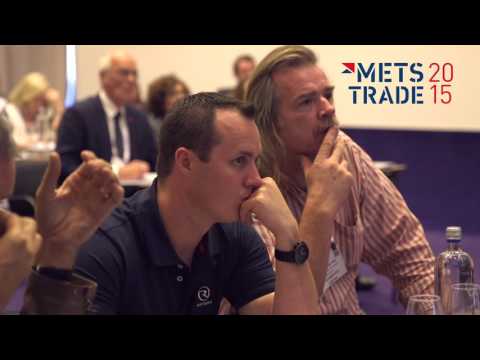 Expand
Quaynote reveals Palma conference programme for 2016
The conference will be held…
The Future of Yacht Chartering is produced by Quaynote Communications, superyacht event specialists and the organisers of Opportunities in Superyachts and Opportunities in Business Jets, twin conferences that have been hosted in Malta over the last four years.
The event is supported by Superyacht Business and the Barcelona Nautical Cluster. Official sponsors and exhibitors include One Ocean Port Vell and local tax experts TaxMarine.
Full details of the programme are available online.